Customize a Limited Edition Redfall Xbox Controller
Xbox Wireless Controller – Redfall Limited Edition
Available until 26/07/2023
Redfall top case designs | Side grips | Battery door engravings | Colour palettes
Redfall Limited Edition Designs
Bite Back
The Bite Back – Vampire Inspired Design comes from a scientific experiment gone wrong with vampires taking over Redfall. Use the Bite Back – Vampire Inspired Design to represent all things vampiric in Redfall.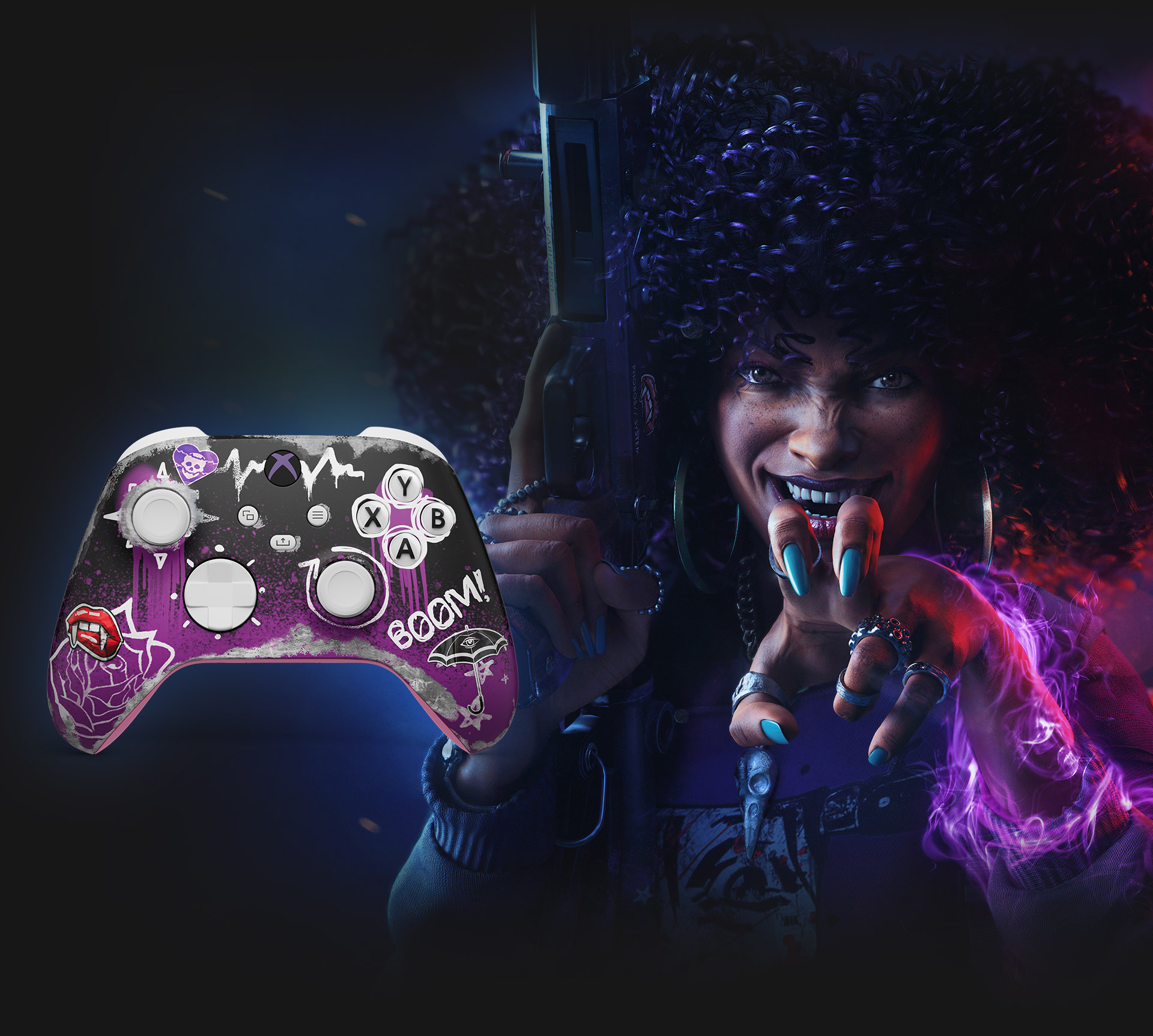 Redfall Limited Edition Designs
Layla Ellison
The Telekinetic Threat is a biomedical engineering student who volunteered for a medical trial where something went very wrong. Harness her intense telekinetic abilities with this limited-edition design to help save the town of Redfall from vampires.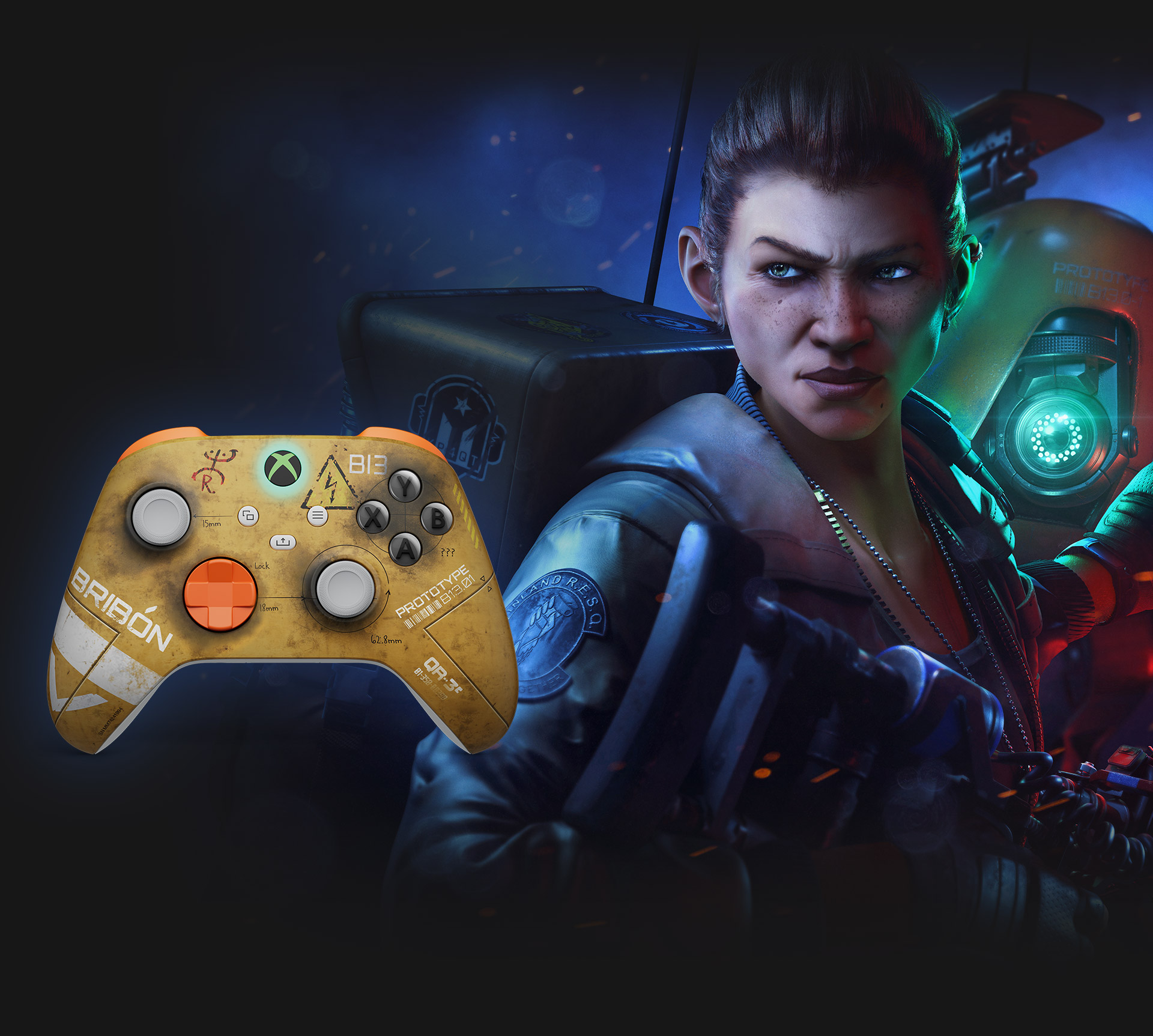 Redfall Limited Edition Designs
Remi De La Rosa
The Ingenious Ingeniera is a brilliant combat engineer who lived her life on the frontlines of conflict as part of an elite Navy rescue team. Use Remi's latest engineering marvels with her limited-edition design to help rescue survivors in the town Redfall and eliminate any enemies that stand in her way.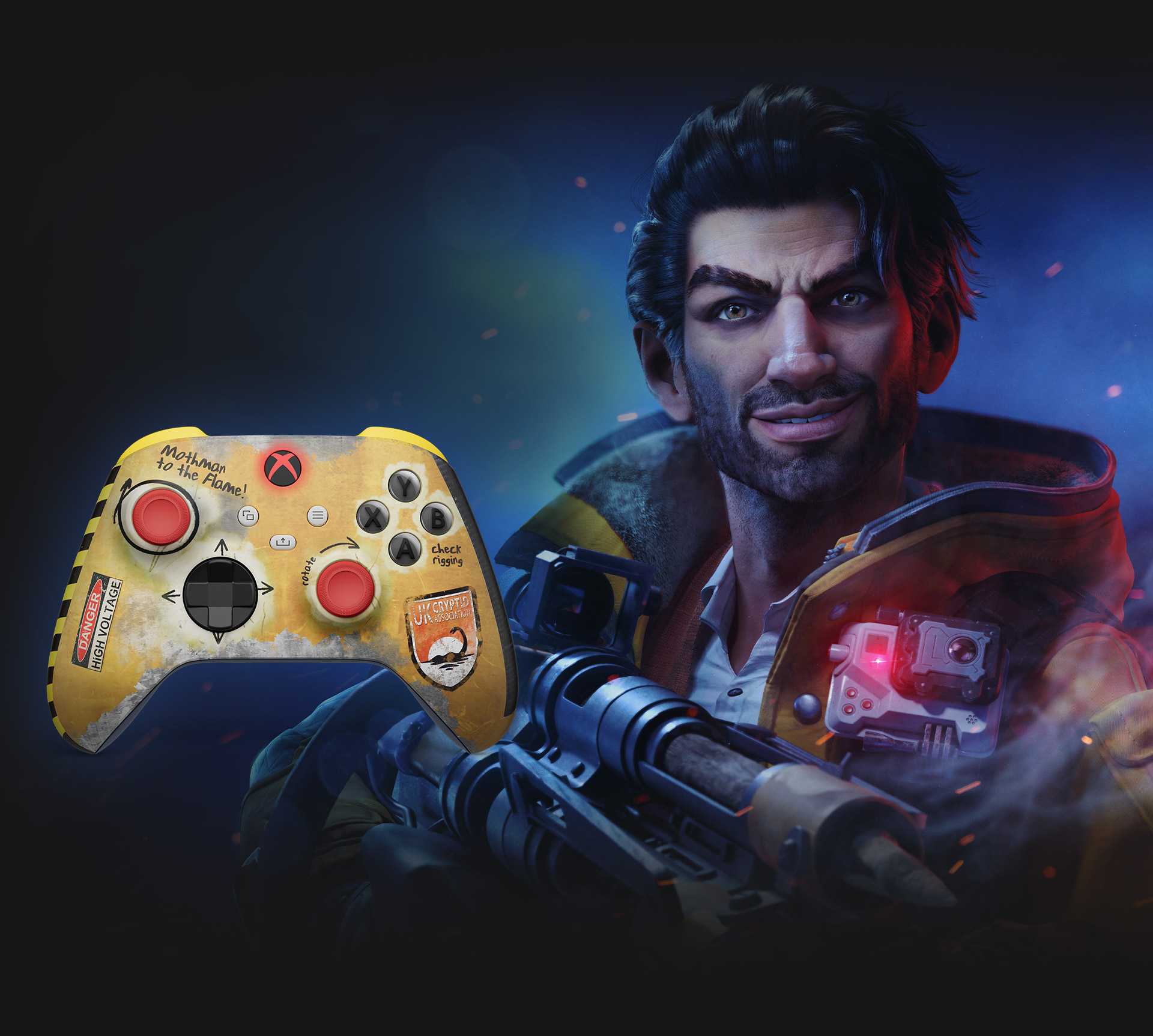 Redfall Limited Edition Designs
Devinder Crousley
The Verified Cryptid Hunter is a cryptozoologist and aspiring inventor who has been kit bashing tech to hunt down the supernatural. Use Devinder's latest invention, this limited-edition design, to hunt down the monsters taking over Redfall.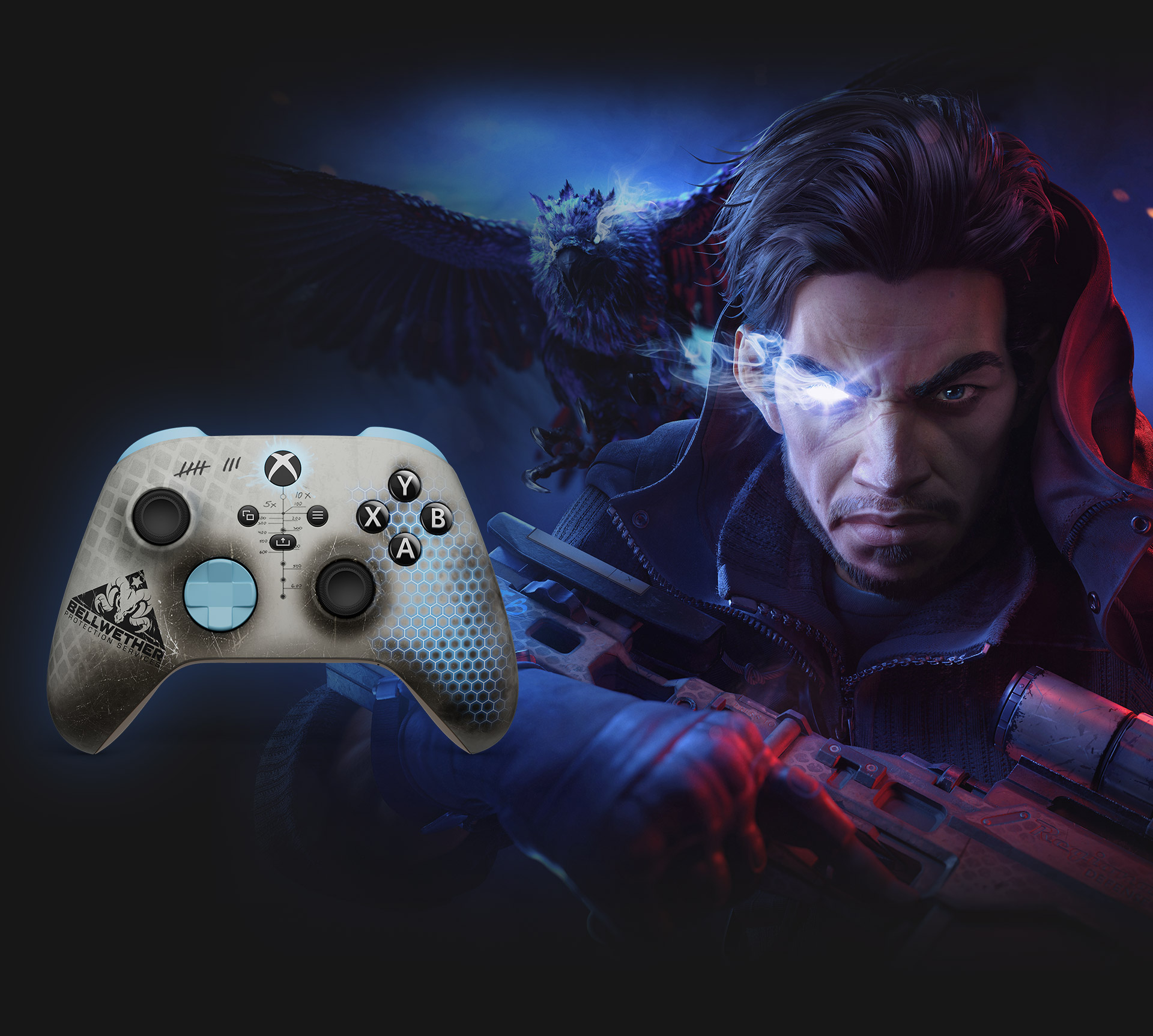 Redfall Limited Edition Designs
Jacob Boyer
The Deadeye with an Undead Eye is an ex-military sharpshooter who went into Redfall as part of the elite Bellweather private security force. Use Jacob's limited-edition design to stalk the streets of Redfall and neutralise evil from the shadows with supernatural precision.
Save Redfall in style
Limited edition top case designs
Pick one of five Redfall limited edition designs, including Layla Ellison, Remi De La Rosa, Devinder Crousley, Jacob Boyer or Bite Back.
Battery door engravings
Include one of four Redfall battery door engravings for a personal touch.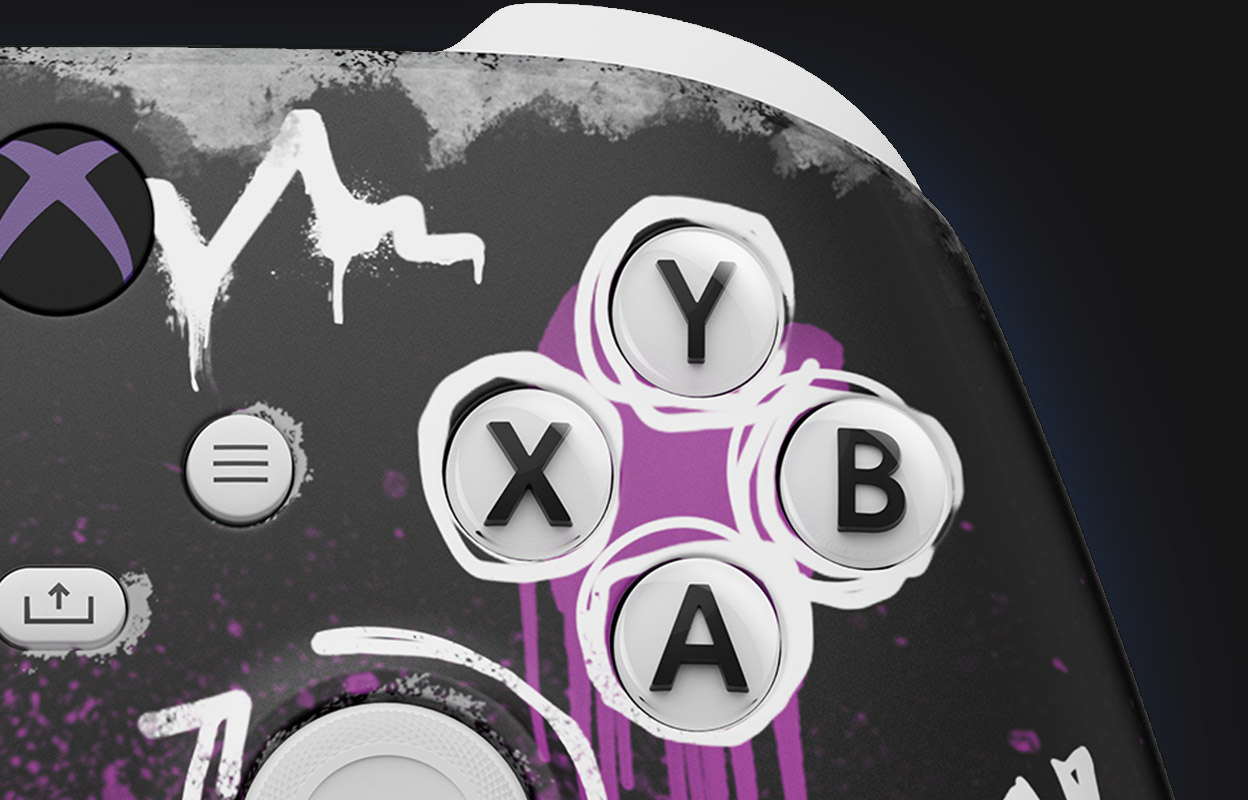 Compliment your character
Choose from a variety of button styles curated for your character's colour scheme.
Add more of your style
Customise your design with upgrades like metallic triggers and D-pads, as well as rubberised side and back grips.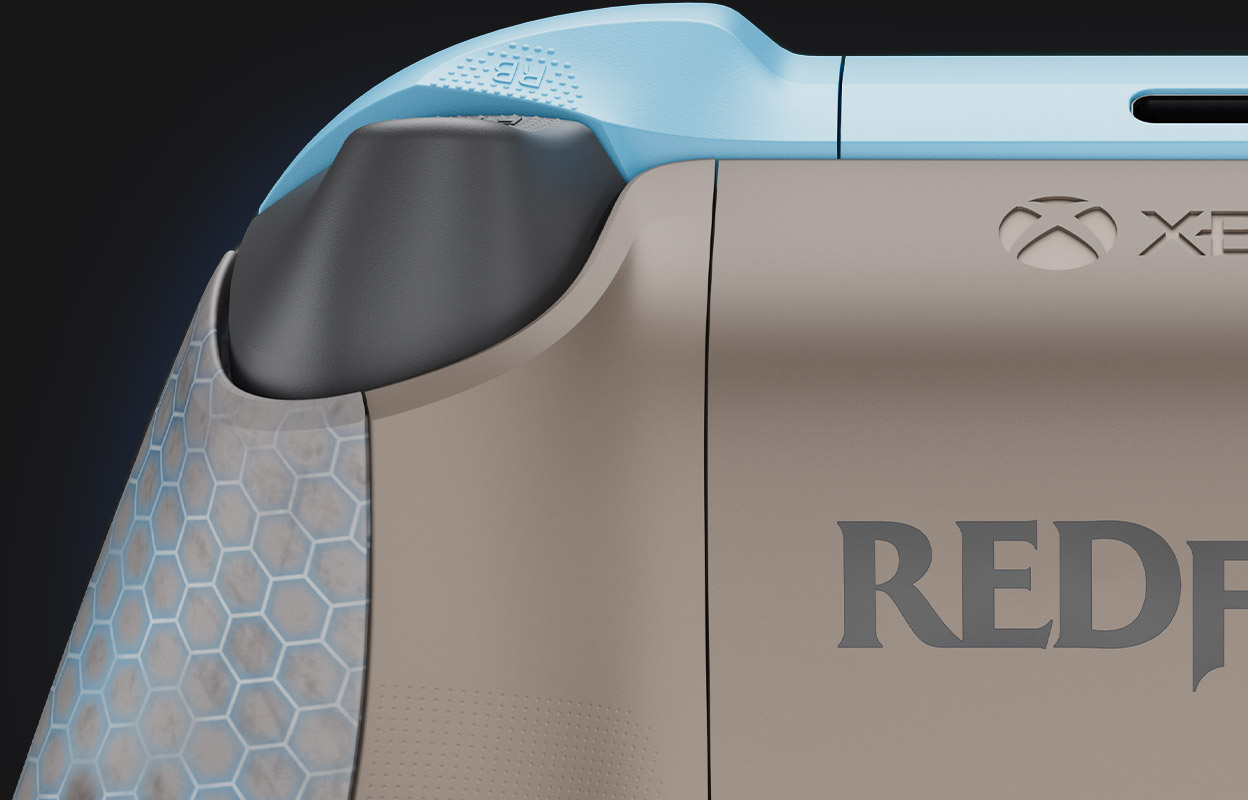 Imagine your perfect combination
Platforms:
Xbox Series X|S
Windows PC
Redfall
Redfall is an open-world, single player and co-op FPS from Arkane Austin, the award-winning team behind Prey and Dishonored. Continuing Arkane's legacy of carefully crafted worlds and immersive sims, Redfall brings the studio's signature gameplay to this story-driven action shooter.
Take back Redfall
The island town of Redfall, Massachusetts, is under siege by a legion of vampires who have blocked out the sun and cut the citizens off from the outside world. Ally with a handful of survivors against the creatures threatening to bleed the town dry.
Slay alone or squad up
Venture into the darkness alone or to squad-up for up to four player co-op. Teammates can try different loadouts and combine their strengths to find creative solutions to the vampire apocalypse that suit their playstyle.
Unconventional heroes versus the night
Choose from a team of diverse heroes – each with their own character-specific abilities – to overcome the vampire legion and their brood of maniacal followers.
Specifications
Connectivity
Connect to Xbox console with Xbox Wireless. Wirelessly connect to Windows 10/11 PCs, tablets, iOS and Android using Bluetooth®.
*
Compatible With
Xbox Series X, Xbox Series S, Xbox One, Windows 10/11, Android and iOS.
*
Battery
Internal, rechargeable battery with up to 40 hours of battery life per charge. Battery life varies with usage and other factors.
*Windows 10/11: Requires Bluetooth, compatible USB-C® cable or Xbox Wireless adapter. Each sold separately. Android, iOS & Bluetooth: Selected devices and versions. Some functionality not supported. Software download may be required via Windows PC or console. See xbox.com/controller-compatibility. Use with controller compatible games. Battery life varies significantly with headsets, additional accessories, usage and other factors. Testing conducted by Microsoft using standard AA batteries in preproduction units. Button mapping available via Xbox Accessories app for Xbox Series X|S, Xbox One and Windows 10/11; app for Windows PC requires compatible USB-C cable (sold separately).