Xbox Design Lab
Get Started
Inspired by
See you at the starting line
Harness the rich 70-year legacy of competition and innovation with this design inspired by the 2024 Chevrolet Corvette E-Ray from Forza Motorsport.
See you at the starting line
From weekday practice to weekend podiums, challenge the field with a design inspired by the 2023 No. 01 Cadillac Racing V-Series.R from Forza Motorsport.
Save Krat and become human
Battle against unspeakable horrors with these designs inspired by Lies of P, a dark twist on the classic fairytale of Pinocchio.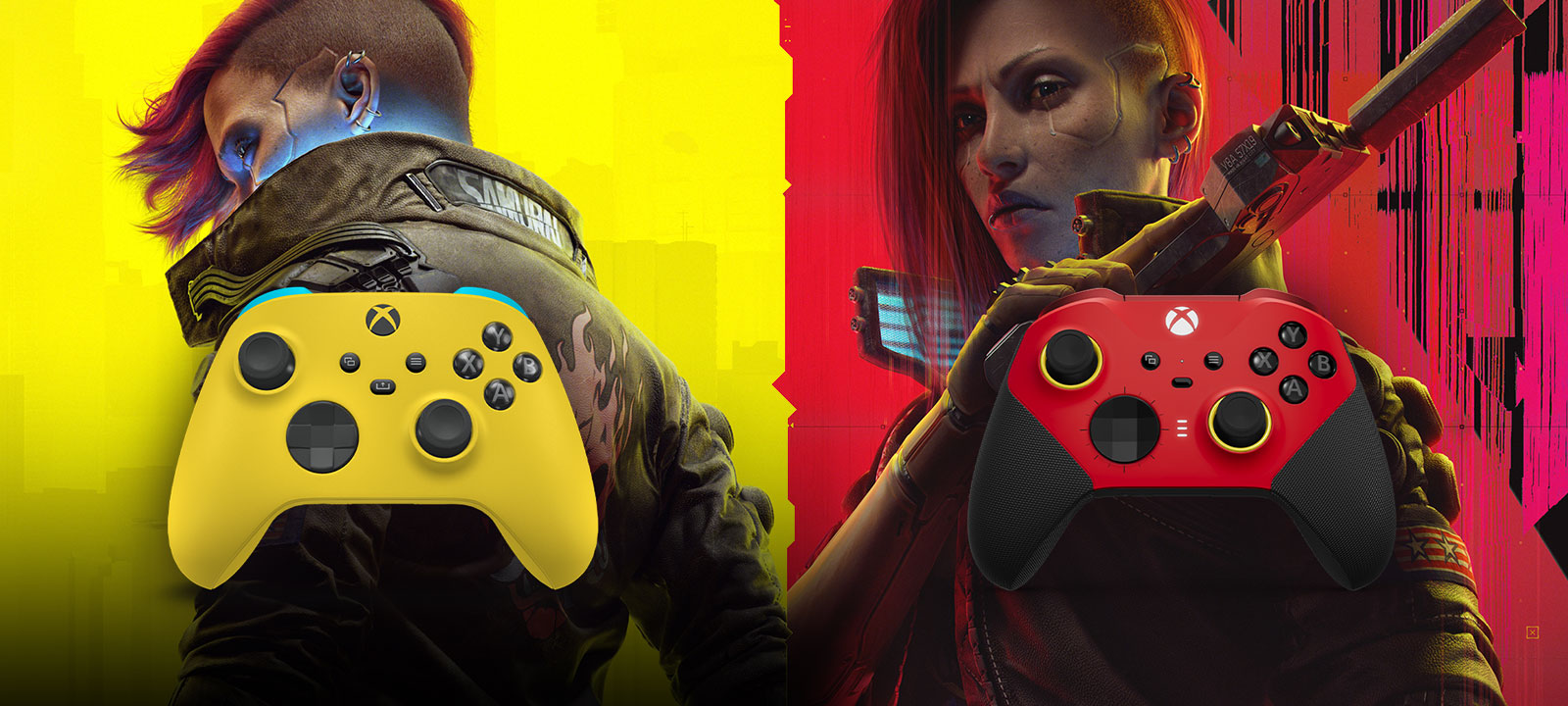 FREEDOM ALWAYS COMES AT A PRICE
Return to Night City and embark on a high-stakes mission of espionage and intrigue with these designs inspired by Cyberpunk 2077: Phantom Liberty -
a new spy-thriller adventure for Cyberpunk 2077.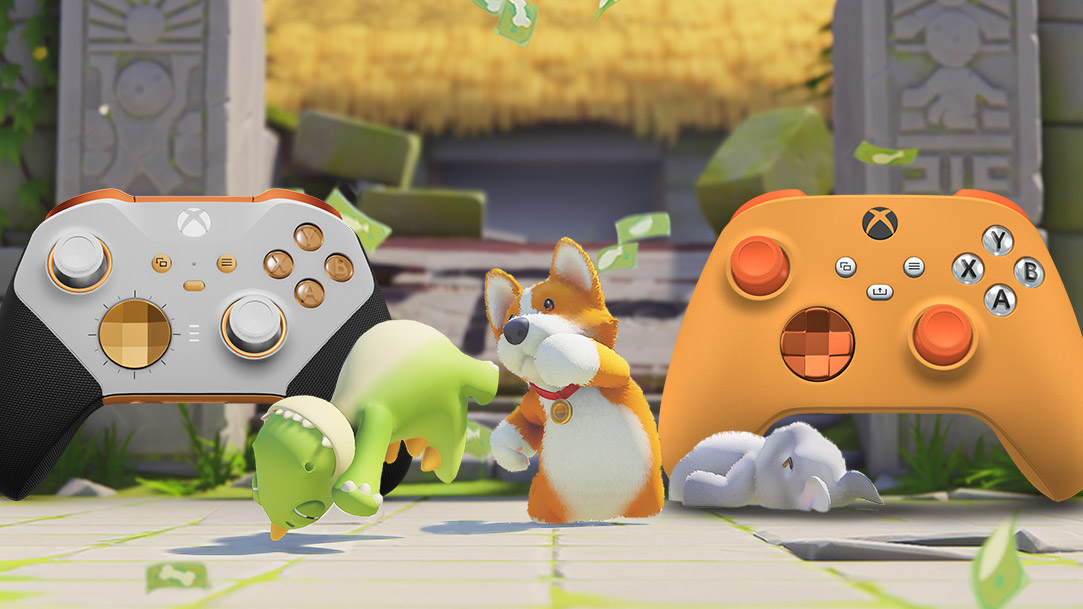 Party like an Animal.
Inspired by Party Animals. Choose your character from a diverse cast of adorable animals as you battle it out across multiple game modes to be the last one left standing
in the ultimate competitive brawler.
Imagine your perfect combination
Frequently Asked Questions
No. We start building your controller soon after you submit your order. Because it's created per your specifications, no design changes are allowed once your order is submitted.
However, if you receive a duplicate order for your custom designed controller, please reach out to support for assistance.
Xbox Support
Because Xbox Design Lab controllers are customized specifically for you, they can't be returned.
Check your order status at
https://xboxdesignlab.xbox.com/sales/order/history
(using the same email address and password that you used to place your order). You'll receive an email with the tracking number when your controller has been shipped. We aim to have the controller in your hands within 3 to 4 weeks of placing your order.
Go to
https://xboxdesignlab.xbox.com/sales/order/history
and sign in with your Microsoft account (using the same email address and password that you used to place your order). Click on symbol of a person at the top right of the page and select My orders. If you don't see your controller order, it was not completed. You'll need to select your design and then submit your order.
Unfortunately, no.  Currently there isn't a way to use Microsoft Currency Stored Value (CSV), Microsoft or Xbox gift card balance to pay for a Xbox Design Lab controller. 
You're unable to change the delivery address of an order after you've submitted your order. Contact Xbox Support for assistance. You will be advised to visit
www.FedEx.com
and create a FedEx Delivery Manager account to manage your delivery. You won't be able to change the delivery address, but you may be able to have it held at a FedEx location for you to pick up.
You are charged for your controller at the time you submit your order. It can take up to 3 weeks between that time and when you receive a tracking number. You'll receive an email with the tracking number when your controller ships.
If your controller doesn't match your order, contact
Xbox Support
for assistance.
Yes, and you can customize them, too. Explore all options in the Elite Accessories Hub.
The best way to do this is to have the gift recipient design the controller, add to cart, and share a screenshot of the "Show Details" section found in your cart. Once they have done that, you can build the controller to their specifications and purchase it for them.
You can add Microsoft Complete to the Elite Series 2 controllers only. Please book an appointment with a product expert within 45 days of purchase by visiting the Microsoft Complete page.
LEARN MORE
If you received an order cancellation email, it may mean there was an error with your account info, payment method, or billing details. Before trying your order again, validate your account info to make sure it's correct. To do so:
Sign in to xboxdesignlab.xbox.com.
Select the person icon in the top-right of the page.

Select one of the following options:

Address book to review your contact info.
Make sure your first name, last name, billing address, and phone number are correct and match the name on your payment method.
Make sure your shipping address is correct, doesn't have more than 30 characters in the Address 1 or Address 2 fields, and doesn't contain any special characters.
Make sure you enter your shipping address using only Roman characters. Character sets such as Japanese, Korean, Chinese, and Slavic are not supported.

Stored payment methods to update how you want to pay.

Make sure the information in your payment method is correct, and that your card number, expiration date, and CVV match the information on your card.

My orders to review any completed or pending purchases (your previous purchase attempt may not appear here if it was unsuccessful).
After you've updated your info, try ordering your Xbox Design Lab controller again.
*Compatible with select devices and operating system versions; learn more at xbox.com/controller-compatibility.
** Battery life varies significantly with headsets, additional accessories, usage, and other factors. Testing conducted by Microsoft using standard AA batteries in preproduction units.